Good news regarding the construction of the Árbol deVida EFC sanctuary in Hermosillo!
Hola!

I was reading in Psalm 50 this morning about how God isn't needy for the stuff we could possibly give Him but what He loves most is a thankful heart!

I write with a thankful heart on my behalf and on the behalf of the Arbol de Vida Church!  The pastor team told me to make sure that their brothers and sisters in Canada know that they are very thankful for your prayers and contributions to the building of their sanctuary!

Even with the unprecedented changes and challenges in our world these days, God has helped the Árbol de Vida church to be able to continue building! Even though Canadian construction ministry teams haven't been able to go and help, God has provided church members and local workers to carry on the construction.

Photo below: Pouring the main floor is underway!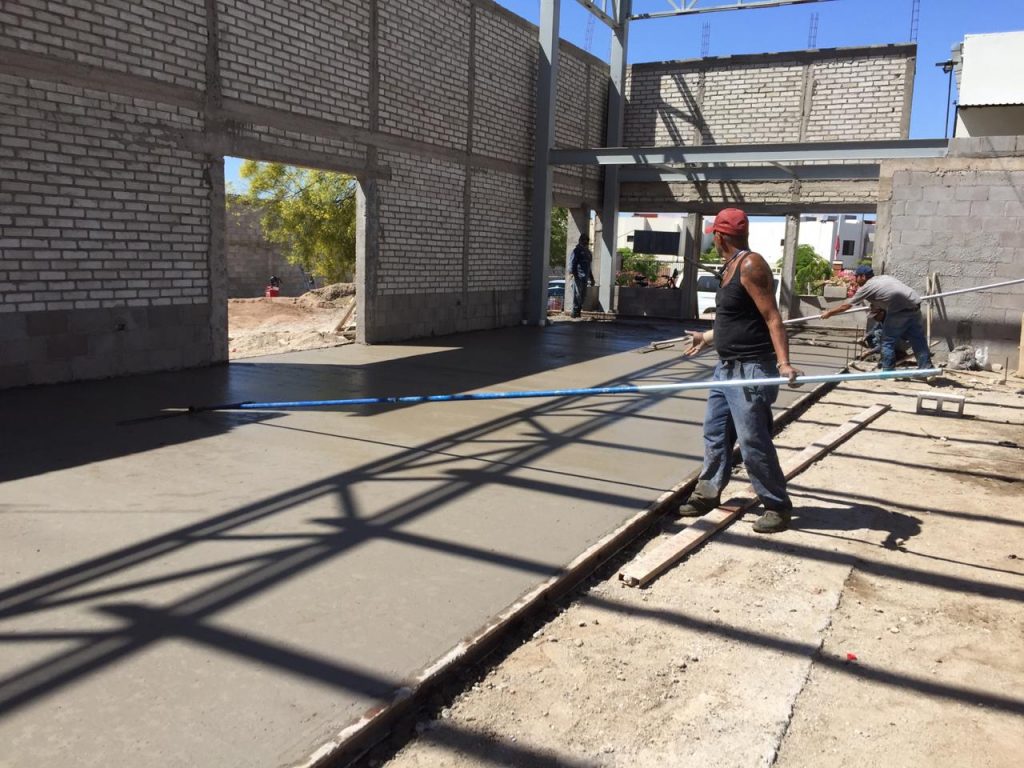 A couple of highlights and prayer requests… 
 
The roof system and installation has been purchased! With the             instability in the markets and exchange rates, our Canadian dollars went farther than expected.  We were trying to pay for the roof system in the  middle of March but "for some reason" it kept being delayed.  By the        time we paid the bill, the exchanged rate changed saving us around $4,000 CDN!  The actual installation will be slow due to the lock-down in Mexico but it is on its way!
 
Another blessing has been able to employ Pacho, (a welder from Árbol de Vida who did the majority of the welding of the roof truss system), who would be out of work right now if it wasn't for our support. We are also keeping our bricklayer Francisco, and his helper, working to provide for  their families. 
 
Sadly, many people we know in Mexico live day to day and some are literally paid each day.  Right now, many are out of work and are struggling to survive due to the strict lock-down in Hermosillo.  For the majority there is no social "safety net" nor government subsidies to help. I read in the   Hermosillo news this morning that over 300 people have already been    fined for non-essential movement in the city.  
 
Please pray for your brothers and sisters in Christ in Mexico!  Please pray for God's provision as we continue to partner with the congregation of the Árbol de Vida Church even though we're at a distance.       Pray as they respond to critical needs of members of the                       congregation during this COVID-19 crisis and that the Gospel would bring new people to hope in Christ in these dark days. Thank you!!!
 
It may seem like the wrong time to ask you to consider donating to the construction costs, but it is also an opportunity to see your Canadian dollars go 20% further that they went 5 weeks ago because of the      floating exchange rate. See info below if you are interested! Thank you!
 
We can keep people employed and keep the pace of construction         going! 
 
Now is the time to get as much construction done as possible!

May the Lord bless you and keep and surround you and your family with His presence and provision!

In Christ,
Greg Neufeld